SOLAR RETROFIT SOLUTION
Your existing inverter-battery configuration adds to your electricity bill even if you use it or not. Just by adding a few solar panels, cables and an intelligent solar charge controller you can charge your existing inverter-battery back-up from solar.
Solar retrofits find extensive use in homes which experience frequent power cuts. Indigenously designed, these energy efficient power controllers are universally compatible with all battery and inverter makes. Available in wide range of models, our retrofit system i.e. RetroSol™ comes with built-in intelligence to maximize solar energy produce of your system to provide uninterrupted, daylong back up and reduced electricity bills.
Salient features:
1. MPPT based solution
2. Prioritizes solar usage over mains power for maximum savings
3. Negligible maintenance
4. Remote monitoring
5. Universally compatible
6. Scalable design
7. Real-time auto error detection
8. Enhances battery life
RetroSol comes equipped with our proprietary cloud monitoring solution CloudSol™ for OTA (over-the-air) diagnostics and remote monitoring of your system wirelessly through web and mobile based app from anywhere in the world.
Download Retrosol Brochure
OUR PROJECTS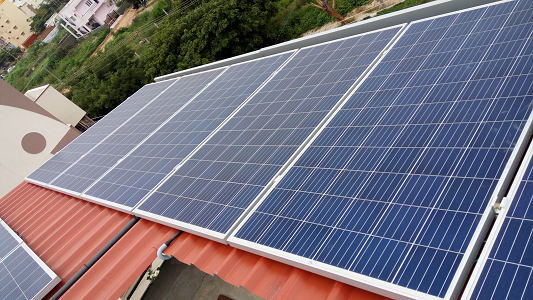 Bangalore (AECS Laout) 4kW System